August 2016
Mom of the Month

Meet Lindsay!
  

           Lindsay is an amazing person and Mom! Thank you for letting me interview you Lindsay!
Lindsay and her husband are the fortunate parents of 2 little adorable girls. She grew up in a large family with 5 other siblings in Tri-Cities, Washington. She has a Bachelors degree from BYU in Rexburg, Idaho in Childhood Education. Lindsay met her husband Travis there as a student. He was a friend of her roommate and came over with some buddies when invited over for a game and dance party one night. She said they didn't talk much at first but she remembers she thought he was really cute and had a contagious laugh. When he finally asked her out a month later she was so excited she jumped out of her seat!
When I told Lindsay about this blog and asked her what things she would want to share with us Moms, she said she thought about it a few days and decided that the main thing she wanted to share was to "keep it simple." I like that.  We need to hear that more often, don't we?  I know I do.  She said, "know your limits, don't feel bad.  Just take a break when you feel you need one. Even if it means taking a nap or just rest for a little while before getting back to whatever it is that needs to be done after you feel ready again."  It has helped her to pay close attention to she feels and strive for balance in her interests and responsibilities.
Another thing she wanted to share was for each of us to "find something you love. Something separate from being a mother and a wife. Sometimes we can get lost in our roles. We need to keep defining who we are and keep taking care of ourselves." Lindsay has more recently discovered exercising, running, and sewing.
She started learning to sew on her own when she was pregnant with her first baby. Now 4 years ago, she made her first swaddling blanket.  Since then she's learned a lot by trying to make things that really reach out to her that she sees on Instagram.  These cute animal dolls pictured below are her latest creation.  She now has an Etsy Shop and is on Instagram with all her latest creations at SoftiesandSuch.  She continued that, "striving for this balance of motherhood and continuing her talents has really brought me a lot of joy."
She says she keeps things in check by having herself earn "my me time/sewing time." She does this by first doing a load of laundry, starting dinner in the Crock-pot, or some other Mom duties.  She also takes a lot of breaks such as dance breaks with her kids or to get on their level and play with them.  She also plans for her sewing time to be while they are napping. She enjoys communicating with followers and thinking of new things to sew. It is fun to have her own things to be excited about and share with her husband about while he talks about school and his endeavors.
             Here is her cute shop set up near the kids play area so they can hang out together. She would love to have her own sewing room when they get a house someday but for now has a nicely organized space on a side wall in her apartment. She enjoys seeing all the bright fun colors and projects she has completed, too.
Overall, she feels one of her greatest strengths is  loving her kids and spending time with them. I love that. That is really what it is all about.
Thank you Lindsay!!! You are amazing and inspiring to us all! Check out some of her latest designs!
P.s. Don't forgot to check out the Mom of the Month Disclaimer at the end!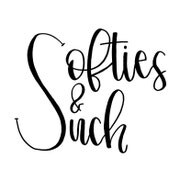 Lindsay's Disclaimer: "I despise cleaning. Especially laundry. I'd rather get a tooth pulled everyday for the rest of my life then fold and put away laundry. Hate it! But I make myself do it. It just takes me longer than most. Sometimes I'm finally putting laundry away a week after I washed it. Whoops!"
Love it! I think I am the same way… wait I have laundry from 5 days ago waiting to be put way.
Save
Save
Save
Save
Save
Save